Beauty & The Bolt.
At the risk of sounding superficial, I would have to confess my jaw dropping reaction to the dashing car that is TATA BOLT. Coming from a novice car aficionado, I judge any car by how it looks, at least in the beginning. And, I would say, TATA didn't leave me hanging. Bolt, reminiscent of the flagship's much appreciated model of Indica, has been neatly styled, and reminds us of the brand that the conglomerate has created. Design additions like the blackened C-pillar, projector lamps and alloy wheels,

to name a few,
give it a dash of sporty spunk
leave the Bolt looking edgy and crowning it as the King of Hatchbacks in this segment.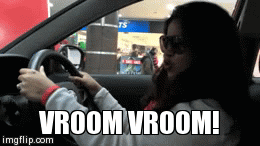 Bolt comes with rugby bucket hugging shoulder seats which doesn't leave me wanting for more comfort from my driving seat.The steering with mounted controls and a whooping 95% steering retain ability, is such that a petite person as myself can drive this car enjoyably, not less than any Herculean built man, like our dads(or boyfriends, maybe(wink))! And this unimaginable feat has been made possible by the tilt steering wheel and height adjustable driving seat. Talking about the steering wheel, I cannot not mention the ease of maneuverability this car effortlessly provides.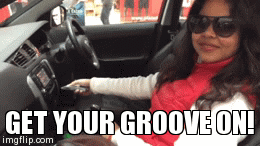 Moving on to the favorite feature of any car, the feature turning any ordinary ride into a reenactment of 'Mahabharata' among the kids, all over the world . Sibling rivalry will never be so tame with Bolt's infotainment sytems, sourced by Harman providing a plethora of options, such as video playback through USB or SD card , Aux-in ,Bluetooth streaming , effective voice recognition, touch operated AC controls, and good audio output and clarity with eight speakers in total, giving an all rounded satisfying experience.
Come, Let's go on a ride.


Bolt comes with many unique features such as standard dual-airbags, a new generation ABS system and navigation screen installed with MapmyIndia app offering a generous four years of free service which can be accessed with any average smartphone making sure that you are never lost.


With Multi Drive function, Tata introduces a premium feature, which had eluded, since its invention, the hatchbacks and could be witnessed only in luxe automobiles. The function comes with three driving modes – City, Eco and Sport suiting the driving conditions and your itinerary for the day.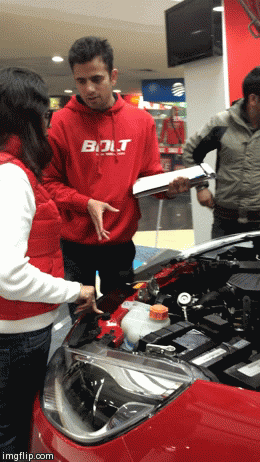 To speak about the technicalities under the hood, Tata gives us a tried-and-tested top of it's line Quadrajet diesel engine, or a turbocharged 'Revotron' in the petrol version, both mated to a 5-speed manual transmission. With a 1.2-litre unit for 88bhp, 5000rpm and 140Nm of torque, Bolt enhances the suspension and aims to get a slightly stiffer setup to improve handling. In addition, you also get an independent MacPherson system with an anti-roll bar, in front and at the rear.
With a boot so cute, I would rather
sit in the boot than on the seatsl!
This car offers many upsides one of the major of which is oodles of cabin space which makes long rides rather pleasurable. The rear seats are well cushioned and have adjustable head restraints providing ample head and shoulder room accommodating as many as three adults comfortably. The boot may not be as impressive, but the 60/40 split in the rear seat comes to the rescue.

Tata Motors' intentions for the Bolt are clear and daring, they want the car to appeal to those passionate about driving.
Whether its your turn for kids' carpool or that old retiree couple living next door needs a quick ride or there is a friend in need or your relatives are in town or if you're single and ready to mingle on the backseat, be rest assured Bolt will never disappoint you. Bolt will ensure a bump free ride a staple requirement for driving on Indian roads.
I would really picture myself driving this car,and this coming from a highly unenthusiastic driver, says plenty about the car.
#SelfieWithBOLT
"The Tata Bolt has got character, and that allows it to stand out.This is a car that will get noticed, there is no mistaking that positively glowing and well etched front face. The slight power bulge on the hood, the wrap-around headlamps and most of all, the bumper with the inverted smile and the scooped out recesses to house the driving lamps give it some serious aggression. This car means

business and it looks the part too."
"Spacious, comfortable, well equipped, and now better built and engineered, the Bolt, at an expected starting price of Rs 4.3 lakh, is likely to be tremendous value for money. The car feels robustly put together, quality levels are much improved and the turbo-petrol engine does the job for everyday motoring. This car delivers more car per car; exactly what Tata has always promised and delivered."